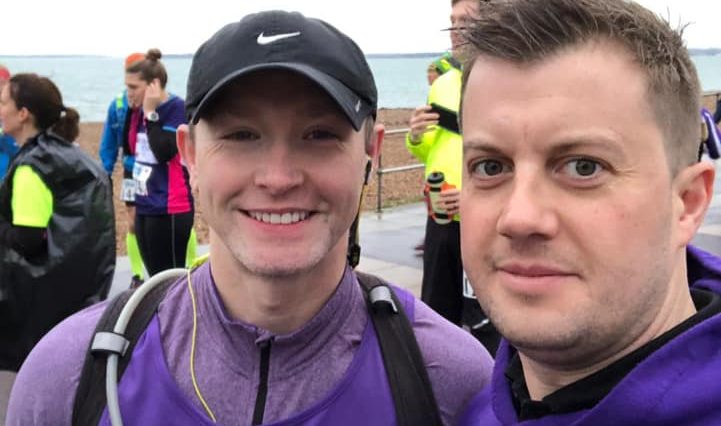 If you have been following our Twitter account closely this last year, then you'll know about our pal, Mike Inglis.
Mike, who works for Alzheimer Scotland, took on an unique challenge in 2018, he decided to run 12 marathons in 12 months, in order to raise £2,000 for Alzheimer Scotland.
Every calendar month, Mike, from Aberdeen ran a full marathon.
January – Winter Holly Challenge Marathon in Telford
February – Glentress Trail Marathon in Peebles
March – Queen Elizabeth Spring Marathon in Hampshire
April – Stirling Marathon in Scotland
May – Edinburgh marathon in Scotland
June – Strathearn Marathon in Scotland
July – Fort William Marathon in Scotland
August – Great Aberdeen Half Marathon in Scotland (Mike ran this twice to reach his 26.2miles)
September – Loch Ness Marathon in Scotland
October – Dublin Marathon in Ireland
November – Athens Marathon in Greece
December – Portsmouth Coastal Marathon in Hampshire
Mike ran 314.4 miles in organised marathons as well as roughly 30 miles a month in training, which makes a total of around 675 miles in 12 months. Thats a lot of miles!
On November 11th, Mike ran the authentic marathon in Athens, Greece, pausing for 2 minutes at 11am to pay his respects for Remembrance Sunday.
Alzheimer Scotland is a worthy cause, making sure no one faces dementia alone.
Check out Mikes Facebook and Twitter profiles as well as visit his JustGiving page to help him reach his donation target.
Mike told us earlier in 2018 that he will NEVER run a marathon again after his last marathon of 2018. Watch this space to see if he keeps his promise.
We are really proud of Marathon Mike here at 1.618.
We are a UK trusted Health & Life Insurance company. We work exclusively in association with Vitality. 1.618UK is brought to you by a dedicated highly skilled team of financial advisors. We tailor Health & Life Insurance to suit you and your circumstances.