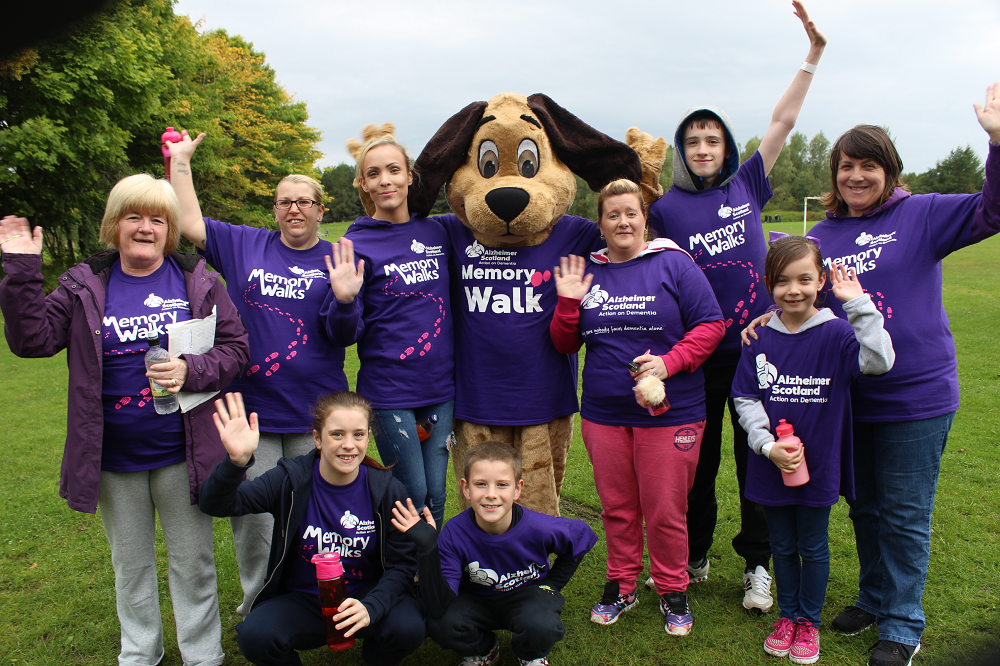 If you follow us on social media then you know we are supporters of Alzheimer Scotland.
Alzheimer Scotland is the leading Dementia Organisation in Scotland. They are a charity that campaigns for the rights of people with dementia and their families and provide an extensive range of innovative and personalised support services.
They also have a huge amount of information and resources available on their website.
Alzheimer Scotland employ around 550 staff and are supported by over 900 volunteers, so that they are able to help people with dementia, their carers and families. Members associated with Alzheimer Scotland include carers, relatives, people with dementia, professionals, groups and other organisations.
Dementia and Alzheimer's Disease are illnesses that affect the brain, making it harder to remember things or think as clearly as before. Dementia can affect every area of human thinking, feeling and behaviour, but each person with dementia is different – how the illness affects someone depends on which area of their brain is damaged.
How They Help
Alzheimer Scotland has local dementia Advisors & a 24 hour dementia helpline who are always there for advice and information.
Alzheimer Scotland has many other resources too, they include:
Branches
Community Activities e.g Dementia Cafe
Dementia Resource Centre
Online Support
Peer Support
Therapeutic Activities
Day Services
Personalised Support
Support for younger people with dementia
Products for people with dementia (DementiaCircle.org)
Information about the Dementia Dog Project (DementiaDog.org)
Two helpful apps: – Purple Alert and Cognihealth
There are 4 key areas where you can get involved and help Alzheimer Scotland raise money so no-one faces dementia alone.
Membership
This includes member benefits
Campaigning
Alzheimer Scotland aims to influence decision-making, locally and nationally, for the benefit of people living with dementia, their families and carers
Volunteering
Alzheimer Scotland is Scotland's leading dementia charity thanks to their volunteers
Fundraising takes many forms
Our Involvement
In 2018, we followed Mike Inglis as he completed a marathon every month.
We are really proud of how well he did and how much he raised for a worthy cause.
This year Alzheimer Scotland fundraiser is Nicole O'Rafferty, Nicole has set herself the challenge of 'A Munro A Month'. She has promised to bag one Munro every month of 2019, in memory of her Grampa. Follow #ChangeDementia on Twitter for more information.
Alzheimer Scotland
For more information about Alzheimer Scotland and how to join #TeamAlzScot please go to their website.
We will continue to support Alzheimer Scotland so look out for our Tweets about upcoming events and fundraising opportunities.
We are a UK trusted Health and Life Insurance company. We work exclusively in association with Vitality. 1.618 UK is brought to you by a dedicated highly skilled team of financial advisors. We tailor Health and Life Insurance to suit you and your circumstances.