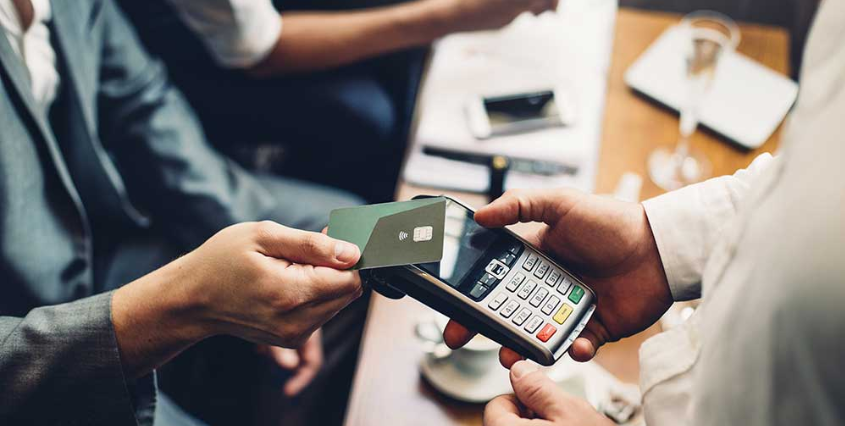 1 in 3 people didn't save any money at all over the last year. That means not saving cash for emergencies, not putting anything away for the future and not having any spare money.
But why aren't we saving? The answer for many of us is that we don't have enough money to save. Or we think we don't. We can be irrational when it comes to spending, but it's not impossible to switch from 'spender' to 'saver'. Here are some tips to help you make the change…
Envelope budgeting Your bank balance alone doesn't give you a clear idea of your finances, as it doesn't show when bills and other payments are due. This is where the envelope method of budgeting can help. You take your monthly income; divide it into different categories such rent/mortgage, food, bills and entertainment, and try to keep to your budget for each category. Smartphone apps such as You Need a Budget provide digital envelopes and do the calculations for you.

Switch providers If you've been on the same energy tariff for a while, you could save money by switching. A switching site such as Energy Helpline can help you find the best deal – fixed tariffs payable by monthly direct debit are usually cheapest.
If you're happy with your mobile handset and are out of contract, you may be able to save cash by switching to a SIM-only tariff. Some SIM-only deals are less than £10 a month.
Cut back on your vices Giving up smoking, cutting down on your drinking and being smart with your coffee buying can save you money. At £10-a-pack, a 20-a-day smoker will be spending £3,650 a year on cigarettes while takeaway coffee fans can easily spend £5 a day.
There's no need to cut out coffee completely. You can save an average of 25p per drink in many coffee shops if you take your own reusable cup – that adds up to an annual saving of £182.50 if you buy two coffees a day.
Meal plans Fitness experts and Insta-influencers often talk about 'food prep', and while it' a great way to help you stay healthy, it can also save you time and money as well as reducing waste.
Write a food plan each week, work out what you need to buy and research the cheapest place to buy it. Check out Cooking on a Bootstrap for budget recipes.
No time for cooking in the week? Try Nez – a free app that offers daily discounts on your favourite local food spots.
Use an app to split the bill when dining with friends Always left to pay the tip at the end of a meal? Flypay is a smartphone app that makes it easier to split restaurant bills between friends and family. It's available at hundreds of restaurants across the UK and enables you to just pay for what you ordered or, if you don't drink, work out your share of the bill minus the booze. You can settle the bill on the app without calling the waiter over, so it's quicker too.

Be careful of 'false economies' False economies – an attempt to save money that actually results in greater expense, like bulk buying (which can increase waste) or buying items on offer when you don't need them.

Reflect on online purchases before tapping Be aware of the dangers of contactless and direct debit payments too: it's much harder to pay attention to how much you're spending when you're tapping and moving on. A good tip is to turn off one-click shopping when you're buying online, as this will enable you to pause and reflect by submitting your card details.

Save before spending Many savers swear by the 'pay yourself first' rule when it comes to saving, as opposed to seeing how much you have left at the end of the month. Work out how much you can afford to save each month and set up a standing order to transfer this amount to your savings account the day after payday. Try to save a substantial amount before saving for luxuries like a new car.
8 quick ways you can stop over-spending (and start saving)
We are a UK trusted Health & Life Insurance company. We work exclusively in association with Vitality. 1.618UK is brought to you by a dedicated highly skilled team of financial advisors. We tailor Health & Life Insurance to suit you and your circumstances.